At Evergreen Skip Hire, it is our constant endeavour to serve all our customers in Greater Manchester. Get ready to skip hire in Manchester from us. We provide skips that are available in different sizes. We can deliver them on any day that is convenient for you. It could be any kind of project that you have in mind, right from a large-scale renovation to a clearing out of a household, you can get an Evergreen skip that is just right for you. 
We are based in Salter Lane in Bolton and have been providing an environmentally friendly and safe service for many years in the area. Our core values lead us to be the best in our industry sector that provides top quality skip hire in Manchester. We are happy to convey that we are presently diverting maximum waste we get from a landfill.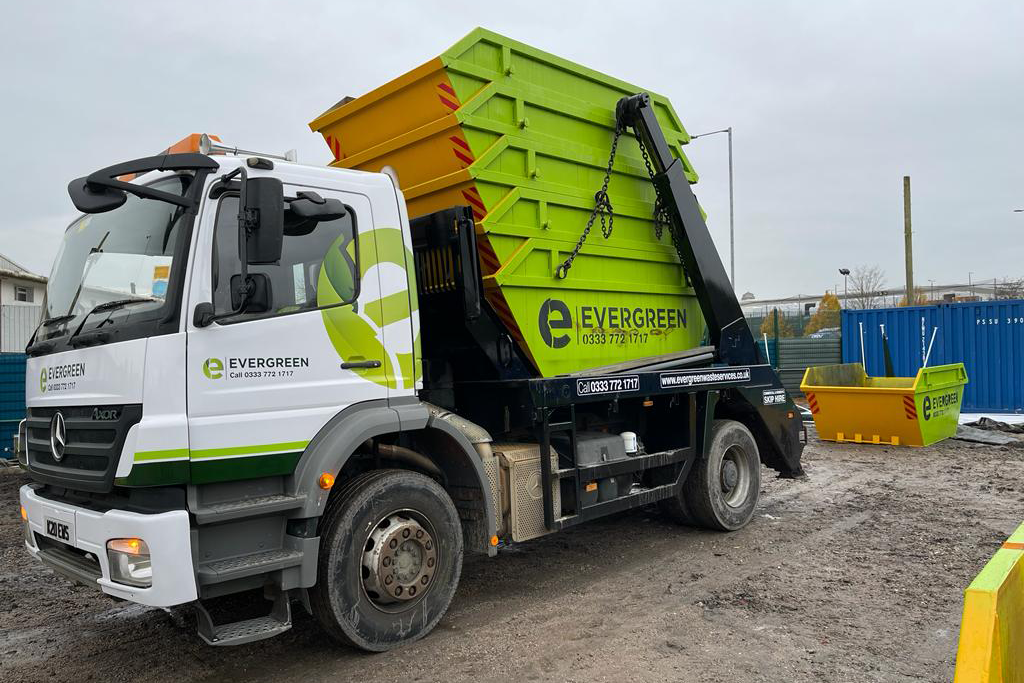 Customised Skip Hire In Manchester
We serve the area of Manchester daily. Manchester has a population of over 550,000, with a collection of over 20,000 businesses. This area has a mix of cultures and the architecture that you can see here is quite amazing.
We regularly provide top quality service to many large construction sites in Manchester. This does not mean that we ignore our valuable domestic customers. We have quite a good range of customers in Manchester and we make sure that when you decide to skip hire in Manchester, you give us priority. We can customise our skips to your needs and even guide you on which skips will be best for your current needs.
Easy Skip Booking
We are here for you and if you are a business in Manchester or a resident, get ready to book a skip with us. Just take four simple steps and your skip will be delivered to your location.
LOW PRICES
Competitive pricing on skip sizes. No hidden surcharges!
ONLINE ORDERING
Just fill out our contact form and we will get back with a full quote.
FLEXIBLE HIRE PERIODS
We offer 1 day to 14 days standard hire periods.
CALL SUPPORT
We strive to ensure that your experience with us in using a skip is the best that you have. Our experienced staff are here to answer all your questions.
GET YOUR SKIP QUOTE
Just fill the form and a friendly member of our team will connect with you to book your skip.
If you are a resident of Manchester or own and run a business in the area, you can easily book a good skip through our online booking form. Alternatively, you can also get in touch with our skip advisors on 01204 559 509​ or 07398 426 418​.